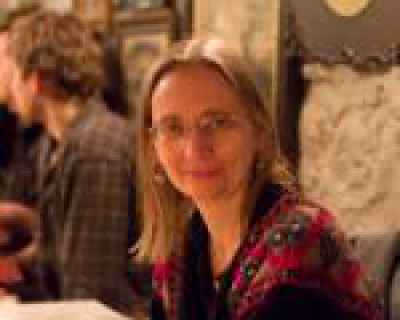 Beryl Nelson
Born in

United States

Studied in

United States

Lives in

Poland
Interview
From EWM Newsletter no. 20 (2012/1)
Beryl Nelson gained her undergraduate degree in Math at MIT and went on to obtain an MS in Biology at the University of Utah with an NSF Graduate Fellowship. Still in Utah, she moved in 1981 to the Department of Computer Science as a programmer in the Symbolic Computation Laboratory. From there, she moved into a career in industry, first with the company Digital Equipment Corporation (DEC) as a software engineer and manager, working primarily in computer languages. One notable early success at DEC was being deeply involved in the release of version 1 of Common Lisp, which was released the same month as Guy Steele's book, Common Lisp: The Language (to which she is also a contributor).
In 1995, Mrs Nelson moved to Tokyo, Japan, where, after a short career break to look after her young children, she joined the company Epos as Chief Software Designer and Head of Software Department. There, her most important project was an automated integrated circuit tester. In 2004, the Nelson family moved to Hyderabad, India. Amongst the many and varied projects that she was part of in India, she is most proud of NuVia, an artificial intelligence project related to health care, at the company GHX. In 2009, Mrs Nelson began working for Google in Hyderabad, on the engineering productivity team. It is from there that she was offered her current position at Google Krakow, as an Engineering Manager for one of the teams in websearch.
In addition to her main work, Mrs Nelson has also become interested in the published research on the data on diversity within business and its practical applications.
She has designed and co-presented diversity sessions at Grace Hopper India and Grace Hopper US, at the ACM India conference 2011 and internally within Google.
She has three daughters: the twins are 17 and the older one is soon to be 22.
EWM: Why has Google chosen to support the EWM activites in 6ECM Krakow?
BN: The main reason is to support an event addressed to the female community in science and technology, and to support and increase the participation of women in these types of events. For this reason, we are also taking part in the grant program, in order to increase the participation of young women of eastern European countries at 6ECM. We also would like to introduce the Google Engineering offices in Poland and to raise awareness of the professional opportunities in Google for the female community.
EWM: How does a background in mathematics help with a career in a company like Google?
BN: Google does hire some mathematicians, and these people are particularly successful if they like to talk with other people and explore ways to get large impact by applying their knowledge to other Google problems. These are often, but not exclusively, in statistics, combinatorics, and operations research. More commonly, software engineers use mathematics in statistical estimations of large scale, simulation and so on. It is most easy for mathematicians to be effective at Google if they can also write code for their ideas.
EWM: Does Google have any specific policies or programs in place to support women?
BN: Google has a deep and long-lasting commitment to building and maintaining a diverse organization. We believe that in addition to hiring the best talent, having diversity of perspectives, ideas, and cultures leads to the creation of better products and services. This is visible from the top down, from the founders all the way through the organization. Our Women@Google employee resource group is a global network with more than 30 active chapters throughout Asia, Europe and the Americas. Through this, we are able to create rich opportunities for women to connect across the organization, as well as to provide learning and development opportunities that meet the unique career needs of women. In addition, our SVP Alan Eustace helped to found and continues to support the Anita Borg Institute, which holds the annual Grace Hopper Celebration of Women in Computing, and other initiatives. There are many examples, but one event in which I participated for International Women's Day this year can be seen here: http://www.youtube.com/watch?v=L0eF5O1pj7Y
You can read more about diversity at Google here: http://www.google.com/diversity/
EWM: How would you compare your professional experiences in Asia (India), Europe (Poland) and the USA?
BN: Each of those, plus my professional experiences in Japan and some schooling in Germany, has shaped the person I have become. The work culture and lifestyle in each place is different, with varying strengths within each culture. I thought I was an open-minded person before moving to Asia in 1995. I now realize how wrong I was, and continue to learn by working side by side with people from other backgrounds. I believe that this sort of experience can make one more innovative. In terms of the strengths of each culture, there is probably not room within a short article, but to encapsulate a few: in Japan there is a very nice custom, both in raising children and in the workplace, of starting responsibilities gradually and increasing them over time. In schools the basic attitude is that anyone can learn, given the proper decomposition of a problem. This is really nice. I also learned a lot about consensus building. There are many meetings in Japanese society, as is well known, but generally, they confirm a decision already made. One talks with people individually beforehand, so there are no surprises in the larger group. This is a very useful technique, I have found. India is amazing because it has fast forwarded into use of new technologies in a very short time, so today's young work force is dealing with a completely different situation than their parents did. My husband is from India, and he tells of how each trip back surprised him — the time he came back and all of a sudden, everyone had TVs, for example. I am most impressed by the drive to learn in young people. I have only been in Poland for a year, so I have much to learn, but I have felt really at home. There is a kind of courtesy to strangers, which is very nice, and attention to details, also very appealing. My colleagues are very committed and intelligent, with great skills.
EWM: As a successful career woman, how do you create a healthy work-life balance?
BN: Let me say first off that definitions of success and balance are highly personal, and many would question whether I have either. However, I would definitely call my life satisfying. In the case of balance, let me use an analogy from child nutrition. I read a study when my first child was young that is relevant. As it recall, it said that if you give children a lot of healthy options to eat, they don't choose a balanced diet for most meals, but over the course of a day, it is totally balanced. This ability to self-regulate is destroyed by insistence on eating at particular times, and by the introduction of sugar and salt. It is more appropriate in my own case to think of balance in the long term than the short term. That is, at different times, I have concentrated on different needs. I have worked full time, part time, at home; I have left work for several years and come back. I have alternately worked as an engineer and a manager, back and forth a few times. This is a very personal issue, but for me, in sum, I would say that developing these has been important:
– Deep self-knowledge, which helps you to prioritize.
– Skillset, which you continuously grow.
– Passion for your work and play.
– Supportive partners at home and work, and with complementary skillsets.
– Being able to create and make use of options, even if they are unconventional or risky.
Above all, you must keep yourself happy with your life and the options you have chosen. To that end, I feel that it is essential to have a really deep self-knowledge: of what is important to you, which helps you to set priorities; of what options you want to keep open; that helps inform your vision of what you want your life to be. I chose to quit working when we moved to Japan, in order to concentrate on helping my children learn about the society we had moved into, and I learned a great deal myself. When I was asked to join a company again, I said only on the condition that I would come when the children were in school. This worked because I had a skill they really needed, so it is essential to continually build on your skills. It also worked because I loved the work, so I would be thinking about the problems when I got home, and just had to code up the solutions when I got to work. I prefer to work on high impact and challenging projects, on which I can learn. How you select a partner is very important. This will affect the kinds of risk you are able to take, and your support system at home in every way. I am sure I would not have thought about taking as many risks if my husband had not suggested and encouraged me on some of them, and that has been extremely valuable. Having him in an academic job and my work being in industry has also been very helpful. Your partners in the workplace are also extremely important: you want to work with intelligent and dedicated people who have complementary skills, so that you learn from each other, and whom you respect. Having financial options is also important. It turns out that renting makes us much more flexible; home ownership makes moving more complicated. Living in less expensive countries (like India and Poland) has made it less important for both of us to be working at the same time, and that also gives us more freedom to try out risky work options.
A huge benefit of living in multiple countries is that our children have become world citizens: bilingual, multicultural, independent thinking people. They all learned to read in Japanese first, and English later, and know a bit of some other languages. The twins just turned 17 (they were 8 months old when we moved to Japan) and for their spring break went for 10 days to Japan, just the two of them, to see many friends. They loved it. This summer they plan a fair amount of travel, including a trip to India with their dad. The older daughter (she was 5 when we moved to Japan, soon to be 22 now) is a grad student getting an MS jointly from the U of Trento (Italy) and the U of Osnabrück (Germany); she is currently in Namibia for a second 2-month internship, studying dolphin behaviour for her thesis. She is applying for a PhD at least to universities in the Netherlands and Japan.
EWM: You have been very active concerning women in computing. Do you think that your experiences there (in particular with being involved in the Grace Hopper Celebration of Women in Computing) could be helpful to the EWM? Do you think it worthwhile to build more bridges between STEM organisations for women with broadly similar aims?
BN: Yes, of course. I have been pleasantly surprised at the depth of research that has been done related to the benefits of diversity, as well as some of the challenges that face us in making diverse teams effective. I like to think of this more broadly than just as about women, but women in technology is certainly an example that I can relate to personally. I have been committed to increasing awareness of the research on unconscious bias, stereotype threat, and some of the steps that can be taken to reduce their effect, and I think this applies to any women in science/tech situation. There are differences in the kinds of career options open to mathematicians and computer scientists, of course, and the skill sets needed, so not all computing support activities will necessarily be relevant to mathematicians — except for those who also want to increase their CS literacy.